Potato cakes with smoked salmon salad
Highest quality for highest pleasure!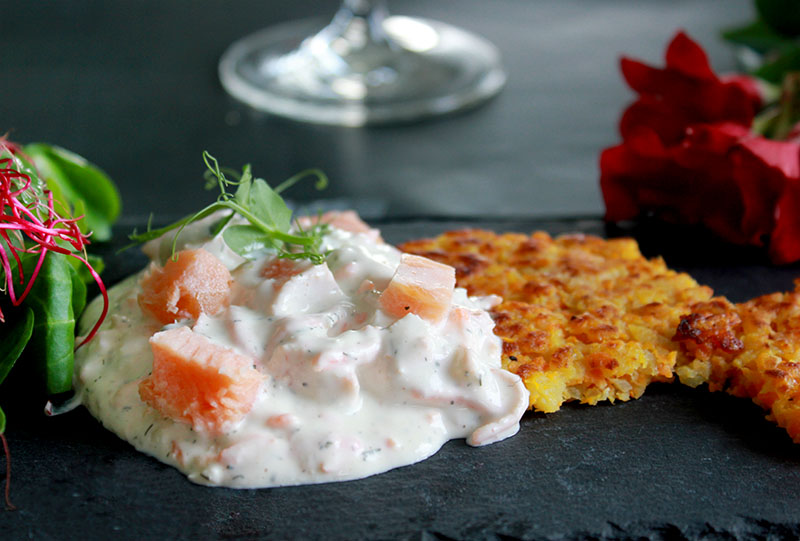 Peel the potatoes, carrots and onions and finely grate them
Put them together in a bowl, add 1-2 eggs, salt and flour and stir it well
Take out some dough - tablespoon by tablespoon - and roast it portion wise in a pan until they are golden/brown from both sides.
Best served with Lauenroth smoked salmon salad!
Bon appetit!
Ingredients
500g potatoes
1-2 onions
2 carrots
2 eggs
a pinch of salt
1 tbsp flour
340 g Lauenroth smoked salmon salad
some oil for the pan
Serves 2